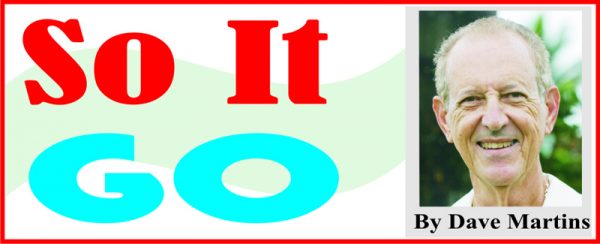 In the course of having a career in music, which led to my doing a series of columns headed SO IT GO in Sunday Stabroek, material of one sort of another comes to me in diverse ays. Recently, someone unknown to me, Haimnauth Ramkirath, sent me online information about a collection of poems he has written, and copyrighted, which will soon be out in a book.  
The work is a collection by Haimnauth delving into his observations about nature and mankind's connection to it and the material is riveting for the poet's involvement with nature that shines through continually in his writings: 
              He Planted A Tree
The old man planted a tree in the park,  
in the shadow of a red oak tall.  
When stormy winds shook it hard,  
sheltered it within the portals of his heart.  But the old man died before the tree grew tall.
He never took a little rest under its shade.  He never saw the nest the robin made,  
or in fall its leaves of flaming yellow and crimson red.  Never saw the tiger moth butterfly on its leaf alight,  or squirrels mount its trunk in blithe delight.
Never a witness to its impassive strength—  resolute in the fiery blast of the sun's wrath,  unrattled by storms and lightning strikes.  But the old man knew these things all along.  He would never see the tree tall and strong.  
That's why he planted it with a song  
that his spirit may live on  
in that which is suckled to the earth,  
and for you and me and the world to see—  beauty of life that's in a tree. 
               Sunset  
I gazed at the sun gradually sinking  
into the bosom of the deep sea.  
A fading lamp,  
but a thousand delights  
time compressed,  
and in a span of moments—  
a blaze of the firmament.
A parting gift—  
a bed of crimson red  
the sun makes to rest.  
The embrace, the dance of color and light,  like the distant glow of a forest alight.  
Autumn leaves strewn in the sky,  
infinite hues subdued and bright  
streaming through scattered fabrics of clouds.
Compelled to gaze long  
until that lamp was gone.  
Still ten thousand shades of vanishing light.  Deep meditative silence fell on the land.  
Then—  
the majestic curtain abruptly closed:  
darkness swallows every trace of its eternal foe. 
                 The Lotus Rises
Deep roots in muddy, slimy pond,  
but like the elephant, unyielding and strong,  the lotus heeds the call of dawn.  
Rises from depths languid and murky,  
and like pure waters of a gushing spring,  bursts into profuse blooms of perfume  
above the turgid surface of a weary pond.
Untainted by mud, lifts its face  
like sprays from a cascade.  
When a mild wind stirs the silence,  
it dances with an unearthly radiance—  
homage to the chariot mounting the horizon.  Water droplets precariously slide on its leaf,  like one standing on the edge of a cliff,  
like these fragile threads of our breath.
Its story, a never-ending odyssey.  
Dark depths of despair to illumination.  
Cuts drowsy waters of loathsome desires,  awakens with the fire of a soul inspired—  the human journey in a flower captured.  
Closes petals at night and sinks under,  
and when night dies in day's soft embrace,  quiet miracle on the pond displays. 
In the stillness of deep awakening chants,  rises immaculately with blooms defiant,  as the human heart opens and reveals  in resplendent colors—a thousand-petalled lotus.
I sent Haimnauth the following note:
HAIMNAUTH
Your powerful connection to and your sustenance from nature comes through consistently and unswerving throughout these poems.  The images are always clear and very persuasive, and I am impressed that you don't allow divergences to get in the way of your overall message with its distinct forward, never faltering, thrust. You have clearly found a path that brings these positive messages as a matter of course; nothing sounds forced or contradictory.  Belief in the message, I would say, is the singular feature that you convey time and again… no quibbling, and the examples you choose are persuasive… 
                                                       DAVE MARTINS
I don't know how soon the book will be out, but it is a formidable piece of work, an extensive exploration, and I recommend it highly. So it definitely go.